Calcium Carbonate Powder – Best Calcium carbonate manufacturer in vietnam
– Best Calcium Carbonate white marble stone mines of Vietnam lie in its northern provinces with highest concentration in Yen Bai .
– Calcium Carbonate Powder are used as input materials and ingredients in terms of base material and filler for various industries and industrial applications such as:
1. Production of Paints, Papers, Plastics, and Coating Materials
2. Production of Medicinal industry and Food.
3. Production of Construction Materials.
We have employed the most advanced and modern technology installed by HOSOKAWA – ALPINE GERMANY in probing, exploiting, producing the raw materials and putting in our production line. It is mother nature who gives us the best stone mines in the world and our well-equipped factories and well trained workers that make all these hidden granted values possible to our customers.
Features
| | | |
| --- | --- | --- |
| | | |
| Advantages of material resources, production line | Chip form | Uncoated powder and Coated powder by Stearic acid |
Specification: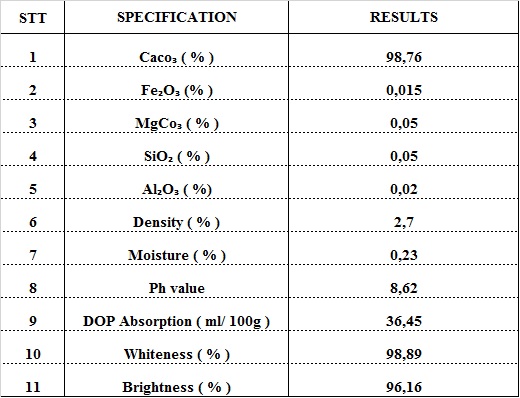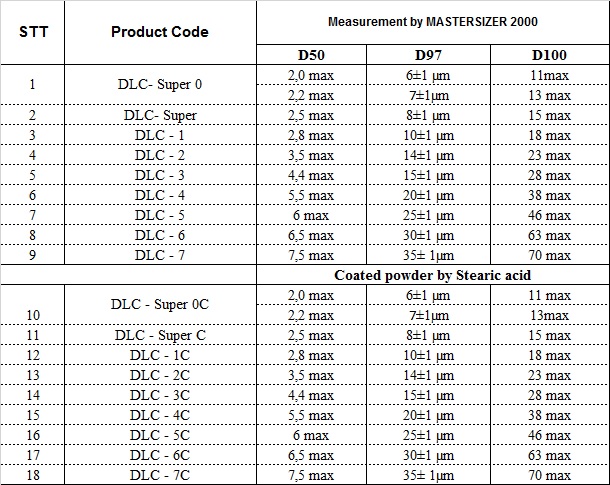 Besides, we also supply other sizes meeting your own standard.
Video about Factories and Production line of best Calcium carbonate manufacturer in vietnam